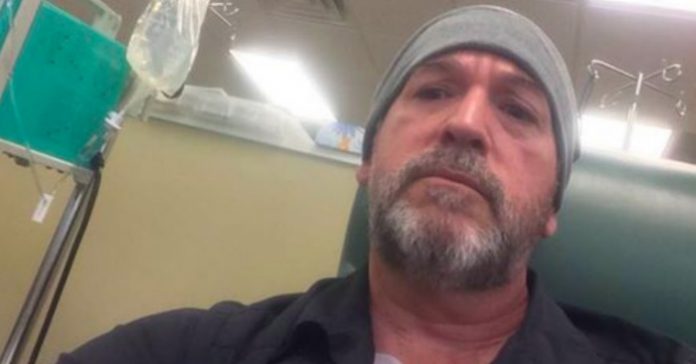 56 år gamle Robert Goodman har jobbet som lærer på den samme skolen i 23 år. Men dessverre ble han nylig diagnostisert med kreft og måtte operere. Etter operasjonen ventet 6 lange måneder med cellegiftbehandling.
Men midt i behandlingen gikk læreren tom for betalte sykedager.
Til slutt hadde han ikke annet valg enn å be venner og kolleger om hjelp. Han tok til Facebook for å stille et lite spørsmål – men hadde aldri forventet å få så enorm respons som han fikk.
60 kolleger fra Palm Beach Gardens High School donerte flere av sykedagene sine til Robert, noe som resulterte i at alle problemene med helseforskringen hans ble løst.
"Jeg forventet virkelig ikke at dette skulle skje, men jeg er utrolig takknemlig!" forteller han.
4 dager etter at Robert tok til Facebook for å be om hjelp, hadde han fått nok sykedager til å dekke hele perioden med cellegiftbehandling.
"Jeg føler meg så ydmyd. Det er helt utrolig å kunne kalle disse fantastiske medmenneskene for min kolleger!" sier han.
Nå kan Robert bruke alle kreftene sine på å komme seg gjennom den tøffe behandlingen. Lykke til!
Del gjerne artikkelen med vennene dine på Facebook!