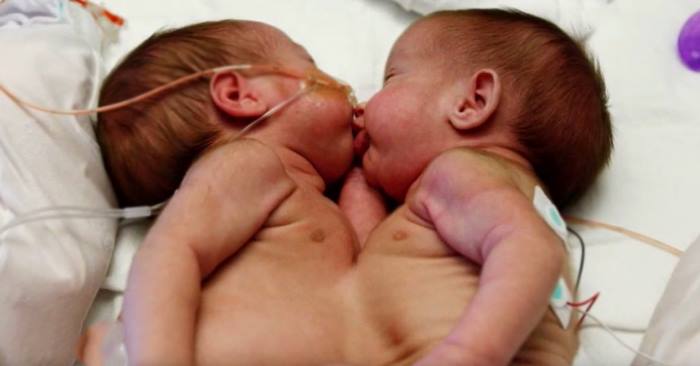 Legene ga ikke de siamesiske tvillingene Shylah og Selah gode odds for å overleve. Det var faktisk 90% sjanse for at begge skulle dø etter de omfattende kirurgiske prosedyrene.
Shylah og Selahs mage hadde vokst sammen. Det som gjorde operasjonen mulig var at de hadde hvert sitt hjerte. Det som derimot gjorde situasjonen kritisk, var at tvillingene delte lever. Foreldrene Misty og Curtis Oglesby gikk med på å starte den omfattende operasjonen for å få skilt jentene.
To år senere møter vi de to barna, og resultatet var så bra at kirurgene mildt sagt ble sjokkerte. Foreldrene kunne ikke vær lykkeligere, men det har vært en vanskelig og farlig vei.
[adsense2]
Se den utrolige videoen nedenfor og del gjerne den utrolig historien med vennene dine på Facebook!