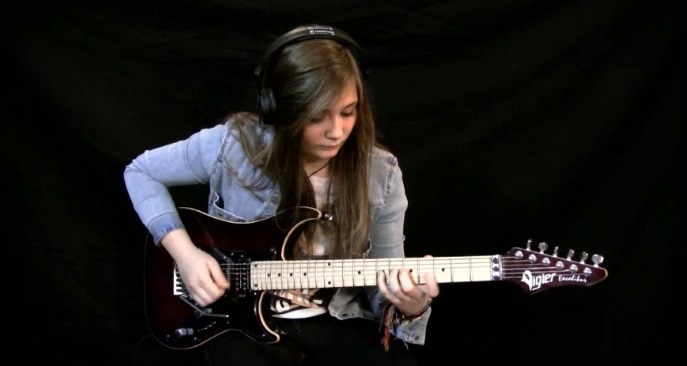 Tina S har hundrevis av abonnenter og millioner av visninger på YouTube-kanalen sin, og etter å ha sett denne videoen, er det ingen tvil om hvorfor.
Videoene hennes har blitt virale på grunn av hennes enorme talent, og den største overraskelsen? Hun er bare 15 år gammel.
[adsense2]
Den 15 år gamle jenta fra Frankrike skaper magi med gitaren sin ved å covre kjente sanger, og hun overgår selv noen originale sanger. Det ser vi et eksempel på i denne videoen, hvor hun spiller den ekstremt vanskelige sangen «Through The Fire And Flames» av bandet Dragon Force.
Se selv i videoen nedenfor, og gjerne del dette utrolige talentet med vennene dine på Facebook!