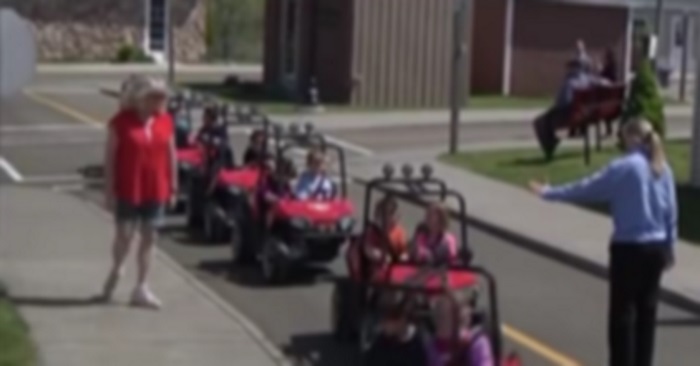 Det å lære barn om sikkerhet er ikke alltid like gøy.
Barn bryr seg ofte ikke om sikkerhet så lenge de kan ha det gøy. Det er vanskelig for dem å fokusere på noe annet enn å kose seg! 
The Kid Village er laget for å lære barn om sikkerhetsfarer. Det er gjort på en morsomt måte som gjør at de lærer ting de kan ha med seg resten av livet!
I Ashville, NY, får barna i Kid Village, bedre kjent som The Children's Safety Education Village, lære om sikkerhet på veien og hvordan man skal oppføre seg i en bil. De lærer seg enkle ting som når du skal snu og det å bruke bilbeltet.
Barna lærer også hva de skal gjøre om det er brann på kjøkkenet og hvordan de skal komme seg ut av hus om det brenner.
[adsense2]
The Children's Safety Education Village er en organisasjon som jobber for å forebygge skader blant barn. Det finnes også flere slike tilbud over hele landet! Dette er noe jeg kunne ønske eksisterte her i landet også, for en smart ide!
Ta en titt på videoen under og DEL den gjerne om du og synes dette er ett fint tilbud!