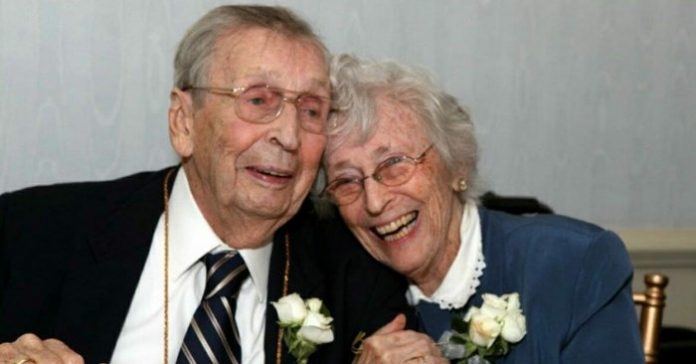 Ekteparet Gilbert Orzell Drake og Evelyn Bennett Drake fra Albany i USA giftet seg for 78 år siden. I sommer døde de med kun to dagers mellomrom.
Paret møttes på 1930-tallet og giftet seg i 1939, rett etter at andre verdenskrig hadde brutt ut. De holdt sammen hele livet, men da Evelyn gikk bort 20. juli i år ble sorgen for mye å bære for Gilbert, og han døde bare to dager senere. Han ble 100 år gammel.
Gilbert og Evelyn nøt dagene sammen med hverandre og familien. Når de ikke var med barn og barnebarn reiste de verden rundt for å spille bridge.
I neste uke skulle paret ha fyllt 99 og 101 år. De etterlater seg tre barn, fem barnebarn og to oldebarn.
Del gjerne historien med vennene dine på Facebook!