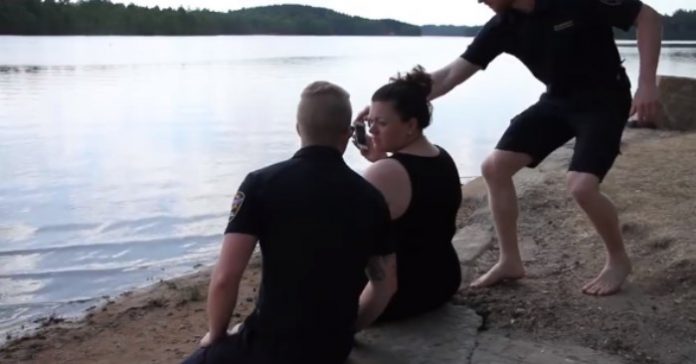 Et filmklipp fra Södra Älvsborgs Redningstjeneste i Sverige sprer seg nå som en farsott på sosiale medier. Klippet viser to brannmenn som går rundt på en strand og stjeler mobiltelefoner fra badegjester som kikker oppslukt ned på skjermene.
De to brannmennene, Mattias Arvidsson og Pontus Studahl, høster nå ros for måten de går fram for å opplyse allmuen om farene med mobilbruk på stranden.
«Legg fra dere mobilene på stranden,» skriver redningstjenesten på facebook.
Bakgrunnen er at for mange foreldre har øynene på telefonen og ikke barna som leker i vannet. Det kan potensielt få store konsekvenser.
«Mobilen og sosiale medier tar mye oppmerksomhet. Det er noe mange kan kjenne seg igjen i,» sier Caroline Oluasson, kommunikasjonsansvarlig ved Södra Älvsborgs Redningstjeneste.
Se videoen under og del gjerne artikkelen med vennene dine Facebook!