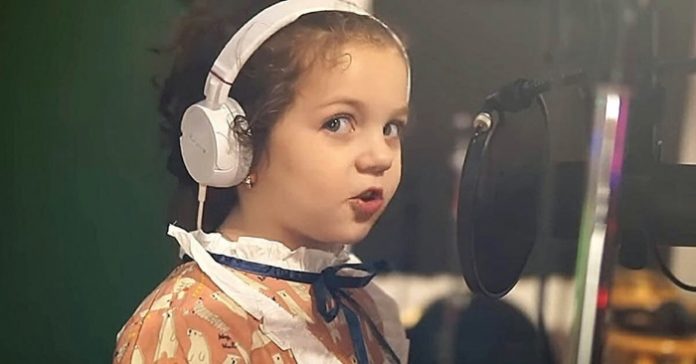 Hvis du besøker en småbarnsfamilie, er det ikke umulig at du får høre smårollingene nynne og synge med til poplåter på TV eller radio. Men i Fatu-familien er det litt annerledes.
5 år gamle Sophie er et sjarmtroll uten like. Den unge jenta elsker Frank Sinatra, og hver gang hun åpner munnen og synger med på en av de klassiske låtene hans fra 60-tallet, begynner hjerter å smelte.
I videoklippet, som nå tar internett med storm, kan du høre Sophie synge den tidløse hit-en «Fly me to the moon.»
Låten ble skrevet av Bart Howard i 1954, og spilt inn av Frank Sinatra på midten av 60-tallet. En låt som skulle vise seg å bli en av Sinatras største.
Hør den talentfulle 5-åringen i videoen nedenfor.
Del gjerne klippet med vennene dine på Facebook!