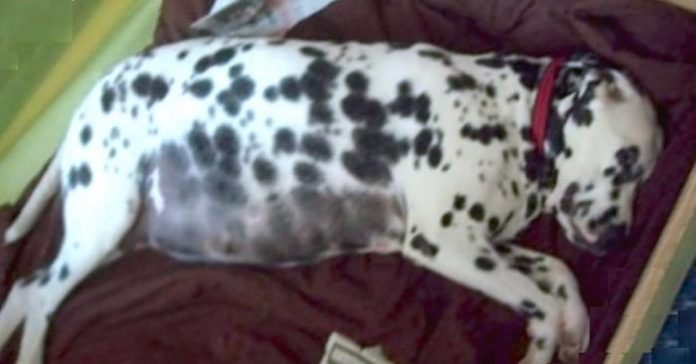 For dalmatinere er det vanlig å få rundt 8-10 valper, men denne hundemammaen slår alle rekorder!
Dalmatineren Miley bor sammen med eieren sin Cecilia Langton-Bunker i Melbourne, Australia, og fikk et valpekull på hele 18 valper!
Veterinæren sa at det så ut til å bare ligge tre valper i magen hennes, men så snart fødselen begynte kl 7 om morgenen neste dag, forsto Cecilia snart hvor feil hun hadde tatt. Etter 11 timer hadde Miley fått 16 valper, og Cecilia trodde at det hele var over. Men to timer senere dukket det plutselig opp to til!
Det har aldri blitt født et så stort valpekull i Australia før, og Cecilia tror at det store valpekullet til Miley kan komme fra hennes gode gener og fysiske helse.
Se videoen nedenfor for å se Miley og valpene sammen, og DEL den gjerne med vennene dine på Facebook!