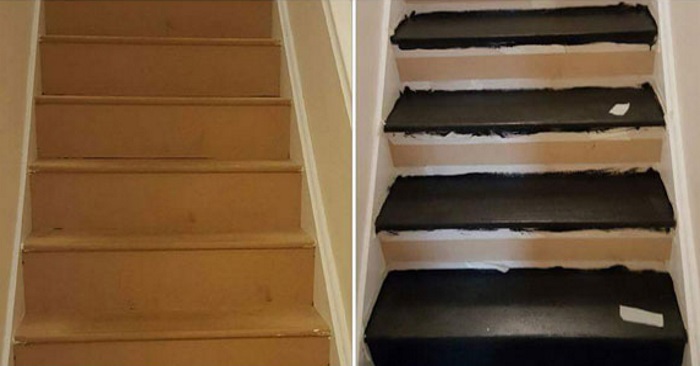 Vis meg trappen din og jeg kan si hvem du er…
Med litt billig farge og inspirasjon fra våre mest elskede klassikere gjorde Reddit-brukeren Ladybird Slayer om sin kjedelig trapp til noe helt unikt!
Prosjektet var i starten en måte å spare penger – istedet for å gjøre om hele trappen bestemte hun seg for å male den selv.
Før hun viftet med sin tryllestav så trappen slik ut – en veldig vanlig trapp som ikke gjorde særlig mye ut av seg. Etter grunnmalingen var det på tide å sette igang med arbeidet…
Og dette er det ferdige resultatet!
Hvert trappesteg representerer familiens favorittbøker fra gamle klassikere som «The old man and the sea» og «Moby Dick» til nye bøker som «Game of Thrones».
… Den midterste seksjonen er malt med forfatterene Stephen King og C.S Lewis…
[adsense2]
… Og lengst nede finner vi Emily Bronte, Ernest Hemmingway og Harman Melville.
Her kan du se trappen i sin helhet!
Detaljene hun har malt viser hvor talentfull hun er og dette ser både magisk og fantastisk ut! Vi elsker det!
Del gjerne denne kreative ideen med vennene dine på Facebook! Kanskje dette er noe man skal prøve selv?