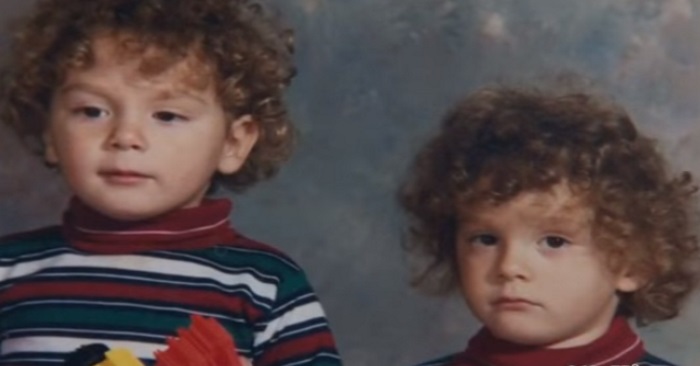 I 2013 ble tvillinger født rundt 3 av 100 fødsler i USA. Sjansen for identiske tvillinger er 3 av 1,000. Så man kan trygt si at tvillinger ikke er særlig vanlig. 
Men hva er sjansen for at en tvilling kan ha tvillinger selv? Jeg har alltid hørt at tvillinger er noe som kan arves, men det er ofte etterfulgt av «men tvillingene hopper over en generasjon!».
For Christopher familien er det ganske spesielt. More, Eileen, er en identisk tvilling. For 31 år siden fødte Eileen to identiske tvillingsønner, Justin og Jason.
Nå er Jasons kone Amanda tvillinger med identiske tvillinger! De små jentene er forventet å komme om to måneder, og blir den tredje generasjonen med tvillinger i familien.
[adsense2]
Nå er det bare å lure om Justin Christopher også kommer til å få tvillinger. Tiden vil vise! Se videoen under og DEL gjerne den søte historien om familien med tvillinger med vennene dine på Facebook!