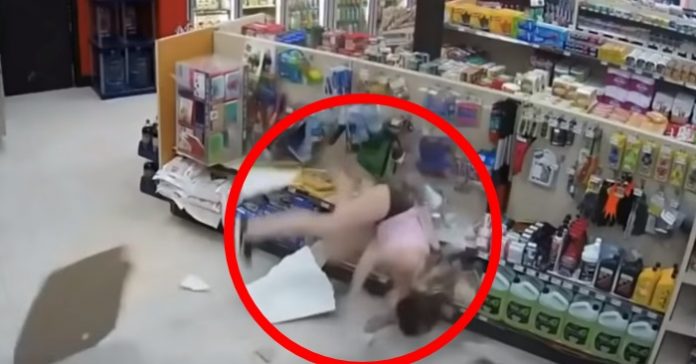 Da to tyver skulle komme seg unna etter et mislykket kupp i en butikk i Alberta i Canada, gikk det meste galt. Og hele den komiske hendelsen ble fanget opp av butikkens overvåkingskamera.
Tyvene, en mann på 28 og en kvinne på 29 år, skulle handle i butikken med et stjålet visakort. Butikksjefen varslet politiet, og paret prøvde å rømme når de først ankom.
Men det kan virke som ingen av de to tyvene er helt ved sine fulle fem. Rømningsforsøket blir nemlig en total fiasko!
Disse to bør nok finne seg en ny karriere. Se den komiske hendelsen i videoklippet nedenfor.
Del gjerne videoen med vennene dine på Facebook!