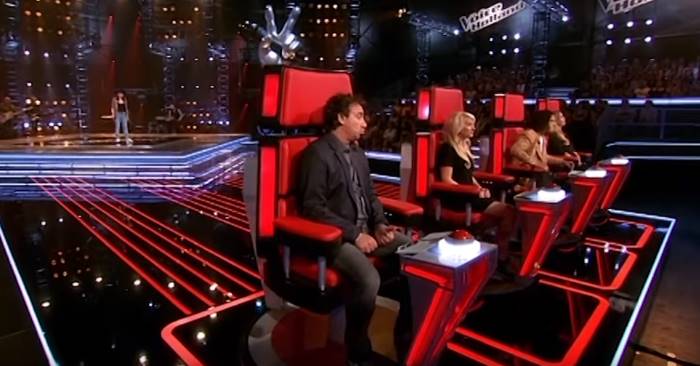 Når Jennie Lena deltok på The Voice of Holland, og skulle synge 'Who's Loving You' av the Jackson 5, virket hun selvsikker. Men ingenting kunne forberedt henne på dommernes reaksjon.
Med en gang hun begynner å synge, trykker to av dommerne på knappen, og de andre to bare et øyeblikk etter.
[adsense2]

Bak scenen var hennes familie og venner der for å støtte henne, og de er både overrasket og stolte.

Jennie når garantert langt i konkurransen, hvor alle dommerne vil ha henne på sitt lag. For et UTROLIG talent!
Ble du imponert? DEL denne på Facebook!