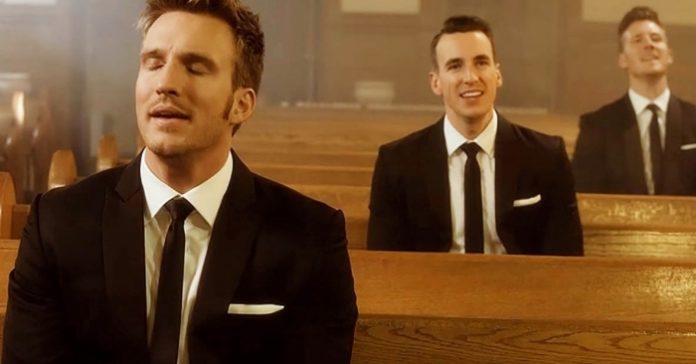 De aller fleste har hørt om storheten «The Beatles» som kom på 60-tallet. Med låter som «All you need is love», «Here comes the sun» og «Let it be», klassifiseres bandet som et av de største gjennom tidene.
I løpet av årene har også mange av bandets sanger blitt utført av andre artister. Noen versjoner veldig lik de originale, mens andre har gitt sangene nytt liv og gjort de om til noe helt nytt. Men denne gruppen, som kaller seg «Gentri», har gjort noe aldeles utrolig!
Gruppen, som består av 3 menn, setter seg på kirkebenkene i en tom kirke. Og når pianoet begynner å spille introen til The Beatles store låt «Let it be», skjønner man straks at noe spesielt er i ferd med å skje.
De åpner munnen, og begynner å synge – og det høres helt fantastisk ut! Å lage noe som vakkert ut av en sang som allerede er så vakker er virkelig en god prestasjon. Se og hør selv, i videoen nedenfor.
Del gjerne denne nydelige låten med vennene dine på Facebook!