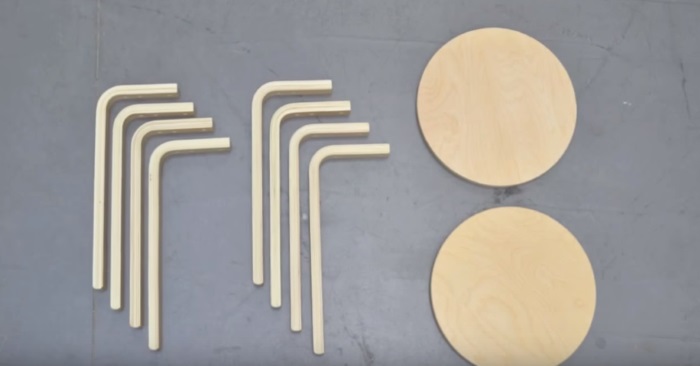 De kombinerer to stoler til noe helt nytt som man ikke forventer at kan lages ut av møbler i det hele tatt! 
De som har vært på IKEA har sikkert sett denne før, en praktisk krakk til en billig penge. Den selges med ett sete og fire ben, som deretter blir skrudd sammen hjemme til en stol.
De to designerne Samuel Barnier og Andreas Bhends hadde i midlertidig brukt denne FROSTA modellen til noe helt annet enn en stol. De kombinerer de to stolene og resultatet er utrolig stilig!
Vi ønsker ikke å røpe for mye, men jeg kan nevne en ting: resultatet er unikt og hjelper oss med å forflytte oss.
[adsense2]
Se selv hva de forvandler de to stolene til og DEL gjerne denne kreative oppfinnelsen med vennene dine på Facebook!